I received an email I want to share regarding a few changes Google may make in the future that will affect each of us, whether you're designing your own site or creating websites for clients.
I won't go into details, but I will summarize each topic because the article was pretty lengthy if you don't have time to read the entire blog post.
Change #1: Ambient Computing
You may or may not have heard of ambient computing, here's a short version of the definition.
Ambient Computing is a term that encompasses many different concepts. At its core, it is the combination of hardware, software, user experience and machine/human interaction and learning, all of these things becoming the idea of using a computer or internet-enabled device, without necessarily consciously using it.
In-other-words, Google wants you to communicate with a computer through them on every device you use and collect more data.
And with the influx of smartwatches, Google Chromebook, Google Home and every other device via mobile apps.
Besides, if you don't have a mobile app you may want to think about creating one.
With roughly 2 million mobile apps and over 13 billion mobile devices worldwide, having a mobile app expands your market.
Change #2: Our children or most likely to be hooked on Google devices.
Chromebook is going off the chain. If you don't have a Chromebook don't feel bad, I don't have one either.
However, our kids, grandchildren, nieces & nephews in school have either used a Chromebook or have one.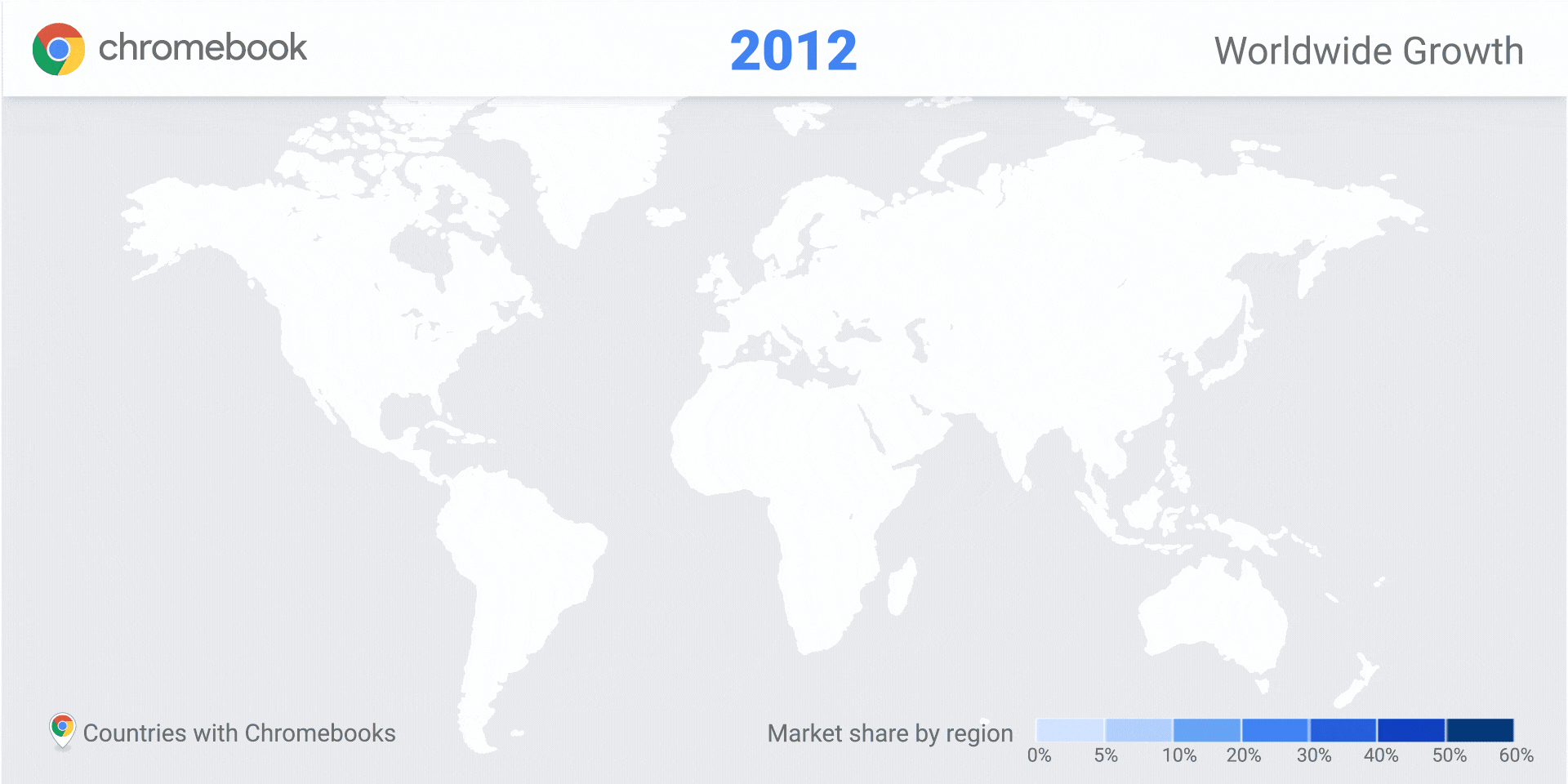 For example, in the United States, over 60% of the schools use Google Chromebook.
We might want to invest in a Chromebook, you think!
Change #3: Google might purchase an eCommerce platform.
Google has been trying to get apart of the eCommerce market for years, but Amazon isn't giving it up without a fight.
But with platforms like Shopify (home of 1,000,000 stores) & Bigcommerce (the future of commerce is yours), it might be a matter of time before they purchase one of these heavy eCommerce as a different approach.
As strong as Google is, they don't have a chance going up against Amazon without an eCommerce platform.
Change #4: Google dominating the hardware industry.
This is another dog fight Google seems to be trying start on the surface. But Google's core isn't hardware it's ads.
So, is Google taking a different approach by creating devices that are less expensive and not necessarily better to get their hardware in our hands?
I encourage you to watch this video.
By getting their hardware in everyone's hands, they can now collect more data and create more ads, which is the core of Google.
But with less than 5% of the world living in the United States and Google making devices for global markets via small devices, is it a matter of time?
Change #5: Will Google ads go offline?
At the moment you mainly see Google ads in your search engine and maps.
But in the future you may begin to see Google dip into the offline market of advertising.
With Google collecting date from our home devices, computers, hand-held devices & watches. Eventually Google will have more data than anyone.
Change #6: Changes in search results probably won't look the same!
At the moment, Google is testing a lot of different ads.
For example, businesses will be able to capture leads through Google forms.
Will this mean that SEO will be dead and no one will come to your site? No at all.
It does mean we will have to create educational content & adapt our marketing to convert visitors into customers using sales funnels.
The future is not going to stay the same and neither has Mercedes-Benz. It never has and never will.
So let's not expect Google to stay the same.
They haven't and they won't.
So, instead of complaining let's adapt and leave the complaining to our competitors.
In the long run while they're complaining you'll be winning.
If you would like to read the entire article click here!
"Til the next episode,
Share the Love!